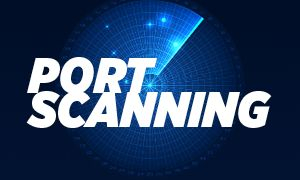 How to identify open ports to find vulnerabilities
"No wind favors him who has no destined port."
Taught by: Peter Zsiros
Length: 4 hours
Take this course for
free!
Port scanning is used to identify open ports and services available on a host. It is used by security technicians to audit computers for vulnerabilities, however, it is also used by hackers to explore victims.
In this course you will learn how the most popular scanning techniques work and what they are good for so that you can choose the most appropriate one (or combination) for a given task. We will also examine how port scanning can be detected by IDS/IPS systems, and how one can try to avoid them.


------------------------------
Other hacking courses from the same trainer, Peter Zsiros.


+

−

Recommended for

For ethical hackers, system administrators, network engineers. Also recommended for those who are preparing for security exams, since scanners are a popular topic.

+

−

Prerequisites

Basic understanding of TCP/IP networking

+

−

Technical requirements

We will use 3 virtual machines + Kali Linux
Minimum 8 GB memory is required

+

−

Acquired skills

You will know which port scanning technique to use and when. You will be also able to discover and understand the deeper connections functioning in a network.