Terms and conditions of use
Some useful information
The Duckademy website ('the website') is provided by Duckademy Ltd ('Duckademy'). (Duckademy Ltd., Forgach u. 32. V. ep. I. em. 106., 1139 Budapest, Europe, Hungary, VAT number: HU24899653, corporate registration number: 01-09-188226)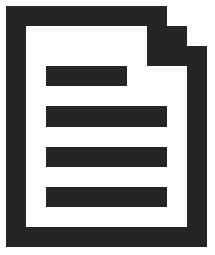 By paying for a course from us you agree to be bound by the following terms and conditions and by our Privacy and Copyright policy, in their entirety.

This agreement binds you or the company you represent ("you," or "your" or "student") to the terms and conditions set forth herein in connection with your use of Duckademy, Ltd.'s ("our", "we", "company" or "Duckademy") software, mobile applications, services or other offerings on our site (collectively, our "products"). By using any of the company products or clicking on the "Checkout" button, you agree to become bound by the terms and conditions of this agreement. If you do not agree to all the terms and conditions of this agreement, click on the "cancel" button and do not use the company products. The company shall be bound by these and only these terms and conditions towards you.

1) General
Company reserves the right to revise these terms in its sole discretion at any time by posting the changes on the site. Changes become effective thirty (30) days after posting. Your continued use of products after changes become effective shall mean that You accept those changes, unless you expressly oppose. You should visit the site regularly to ensure You are aware of the latest version of the Terms.

Notwithstanding the preceding sentences of this section, no revisions to these terms will apply to any dispute between you and the company that arose prior to the date of such revision.

The company may modify the products or discontinue their availability at any time.
The company may modify the price of the products at any time.

You are solely responsible for all service, telephony, data charges and/or other fees and costs associated with your access to and use of the products, as well as for obtaining and maintaining all telephone, computer hardware, and other equipment required for such access and use.

If you elect to access or use products that involve payment of a fee, then you agree to pay, and will be responsible for payment of that fee and all taxes associated with such access or use.

All of your use, access and other activities relating to the site and the products must be in compliance with all applicable laws and regulations, including, without limitations, laws relating to copyright and other intellectual property use, and to privacy and personal identity. In connection with your use of the products and site, you must not provide incorrect or knowingly false information; copy, distribute, modify, deface, tarnish, mutilate, hack, or interfere with the products or operation of the site; frame or embed the site or products; impersonate another person or gain unauthorized access to another person's account; introduce any virus, worm, spyware or any other computer code, file or program that may or is intended to damage or hijack the operation of any hardware, software or telecommunications equipment, or any other aspect of the products or operation of the site; scrape, spider, use a robot or other automated means of any kind to access the products.

2) Your right to use the website
You may use the contents of the website for your own use. You may not modify, translate, re-publish, upload, or post material (including logos, trademarks, code and course materials like video tutorials, codes, virtual machines, etc.).

3) Extended use of content
If you wish to use any content in a way other than allowed by this agreement please contact hello@duckademy.com for a written permission prior to the use.

4) Your contributions and obligations
You agree to use the website solely for lawful purposes and that any content or information that you provide to the website will be true and accurate and will not infringe the rights of any third party, nor be obscene, libelous or defamatory. You agree to indemnify us against all liabilities and costs, including legal costs, arising out of your breach of this term.
You continue to own the content after you have posted it on the website. You automatically grant us a non-exclusive, royalty-free, perpetual licence to modify and use the content that you have posted.
We may delete, edit or move content without notice and for any reason and may record the IP address from which any content is posted.
If you are a User in search of or participating in a Course, you shall qualify as a student and the following additional terms and conditions shall apply to you, and you represent, warrant and covenant that:

You have read, understood, and agree to be bound by the pricing information (see the Pricing section below) before using the site or registering for a Course;
You are over the age of 18, or, if not, you will only use the products with the involvement, supervision, and approval or a parent or legal guardian. Children under the age of 13 may not register for an account or register or purchase Courses;
You will not upload, post or otherwise transmit any unsolicited or unauthorized advertising, promotional materials, junk mail, spam, chain letters, pyramid schemes or any other form of solicitation (commercial or otherwise) through the site or the products;
You will not post any inappropriate, offensive, racist, hateful, sexist, pornographic, false, misleading, infringing, defamatory or libelous content;
You will not reproduce, distribute, publicly display, publicly perform, communicate to the public, create derivative works from or otherwise use and exploit any company content, the products or courses or submitted content except as permitted by these terms or the relevant instructor as applicable;
5) Data protection
If you register for our newsletter, it is your responsibility to give us a valid email address and let us know if it changes. We comply with EU laws. For a description of how we use your personal data, please see our Privacy policy.

6) Intellectual property
We or our third party licensors, own the copyright and all other intellectual property rights in the content and no licence of any such intellectual property rights is granted to you by way of your use of the website. Duckademy is an unregistered trademark of Duckademy.
For a more detailed description please see our Copyright policy.

7) Our liability
The website provides online IT courses in video format for private persons and companies.
All content is made available on this website on an 'as is' basis. We cannot take any responsibility for the consequences of errors or omissions. Any reliance you place on our content will be at your own risk.
Neither Duckademy, nor its employees, experts, instructors are liable for any losses or damages arising from your use of the website and our tutorials. These individuals and organizations exclude all warranties and representations, express or implied, in respect of your use of the website and its content.

8) Registration
To use certain products, you will need to register and obtain an account, username and password. When you register, the information you provide to us during the registration process will help us in offering content, customer service, and network management. You are solely responsible for maintaining the confidentiality of your account, username, and password (collectively, Your "Account") and for all activities associated with or occurring under Your Account. You represent and warrant that Your Account information will be accurate at all times. You must notify us (a) immediately of any unauthorized use of Your Account and any other breach of security, and (b) ensure that you exit from Your Account at the end of each use of the products. To the extent permissible under applicable law, we cannot and will not be responsible for any loss or damage arising from your failure to comply with the foregoing requirements or as a result of use of Your Account, either with or without your knowledge, prior to your notifying us of unauthorized access to Your Account.
You may not transfer Your Account to any other person and you may not use anyone else's Account at any time. In cases where you have authorized or registered another individual, including a minor, to use Your Account, you are fully responsible for (i) the online conduct of such User; (ii) controlling the User's access to and use of the products; and (iii) the consequences of any misuse.

9) Pricing for paid courses
9/a) Payment
If you are a student, you agree to pay the fees for courses that you take, and hereby authorize us to charge your credit card for these amounts. Payments are processed by PayPal, our payment partner.
9/b) Taxes
At checkout no additional tax or fee will be added by Us to the price displayed on the website. In cases where VAT is applicable at the moment of the purchase VAT is included in the price according to the applicable tax law and rate.
i) European Union (exc. Hungary)
For private person customers of the European Union countries excluding Hungary, the price displayed on the website includes VAT as applicable by law in the customer's country.
For company customers of the European Union countries excluding Hungary no VAT is charged by Duckademy. For these transactions the reverse charge VAT procedure is applicable.
ii) Hungary
In case of Hungarian customers (both private persons and companies) the VAT included in the price displayed on the website is 27%.
iii) All other countries (non-European Union countries)
For customers of the non-European Union countries (both private persons and companies) there is no VAT included in the price displayed on the website.
9/c) Rounding Off
Company may, in its sole discretion, round up or round down the Sale Price to the nearest whole functional base unit in which the Sale Currency is denominated (e.g. to the nearest dollar, euro or other supported currency); for example, company will round up an amount of $101.50 to $102.00, and round down $101.49 to $101.00.
9/d) Foreign Currency
The course prices on the website are displayed in US dollars in all countries, regardless of your geographic location.
9/e) Discounts
Only one discount is applicable at a time.
9/f) Refunds
Duckademy offers students a thirty (30)-day, no-questions-asked money back guarantee on all Courses that are purchased. If you, as a student, are unhappy with such a Course and request a refund within thirty (30) days of the date that you paid for access to that Course, we will provide you with a full refund of the amount you paid. To request a refund, please send us an email to help@duckademy.com. Please note that if we believe that you are abusing our refund policy in our sole discretion, we reserve the right to suspend or terminate your account and refuse or restrict any and all current or future use of the company products.
9/g) Early access
In case of longer courses we already start selling them before the full course is uploaded to our website. For these courses we use early access which means that you only pay for the materials that are already available. For the rest of the materials that will be uploaded in the following weeks, you get them for free as their proportional value is deducted from the course price.
We start the early access of a course when half of the materials are already available. In this case the degree of the early access discount is 50%. As we upload further materials, the degree of the discount is reduced proportionally.
We only offer early access when the not yet uploaded videos are already recorded, but not edited yet. When we upload new materials, we inform our students about it, and of the estimated date of the next upload.
If after purchase you are not satisfied with the uploading speed of the new parts, you can cancel your preorder at any time, and we will give you your money back.
As some parts of the course are still under editing at the moment of the early access purchase, the length of the final course can only be an estimation.
As the final length of the presold courses can only be an estimation, the early access discount is based on this estimation, furthermore rounded to the nearest ten percent.

10) Legal disclaimer
The information provided in our course materials is to be used for educational purposes only. Duckademy and its instructors are in no way responsible for any misuse of the information provided.
All the information in our hacking related courses is meant to help the student develop a hacker defense attitude in order to prevent the attacks discussed. In no way should you use the information to cause any kind of damage directly or indirectly.
The word "hack" or "hacking" in our courses and their description should be regarded as "ethical hack" or "ethical hacking" respectively.

11) Applicable law
These terms and conditions and your use of the website are governed by Hungarian law and any dispute arising from the terms and conditions or your use shall be subject to the exclusive jurisdiction of the Hungarian courts.

12) Customer protection
We fully abide by all EU laws and rules regulating online services. Please inform yourself about your e-commerce rights as a customer.

13) Contact us
In case you have any problem please, contact us ( hello@duckademy.com), and we will sort it out.

This website's Terms and conditions was updated on: 17/07/2017