Privacy policy
A little privacy please!
Key details
This website privacy policy describes how Duckademy protects and makes use of the information you give the company when you use this website.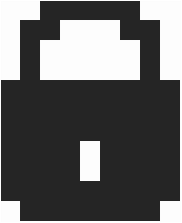 If you are asked to provide information when using this website, it will only be used in the ways described in this privacy policy.
This policy is updated from time to time. The latest version is published on this page.
This website's Privacy policy was updated on: 17/05/2016
If you have any questions about this policy, please send us an email privacy@duckademy.com.

Introduction – Objectives of the data gathering
We gather and use certain information about individuals solely in order to provide products and services and to enable certain functions on this website.
This collection of the data includes also information to better understand how visitors use this website and to present timely, relevant information to them.

What data we gather
We may collect the following information:

Name
Email address
Billing data at purchase
VAT number at purchase when the client is a company functioning in the EU
Website usage data
Other information relevant to client enquiries regarding the services provided by Duckademy
Other information pertaining to special offers and surveys in order to promote the services provided by Duckademy
How we use this data
Collecting these data helps us understand what exactly it is that you are looking for from the company, enabling us to deliver improved products and services.

Specifically, we may use data:

For our own internal records
To improve the products and services we provide
To contact you in response to a specific enquiry
To customize the website for you
To send you your invoice
To send you promotional emails about new courses, offers and other things we think might be relevant to you
To contact you via email for market research reasons.
Cookies and how we use them
What is a cookie?

A cookie is a small file placed on your computer's hard drive. It enables our website to identify your computer as you when viewing different pages on our website.

Cookies allow websites and applications to store your preferences in order to present content, options or functions that are specific to you. They also enable us to see information like how many people use the website and what pages they tend to visit.

How we use cookies
We may use cookies to:

Analyse our web traffic using an analytics package. Aggregated usage data help us improve the website structure, design, content and functions.
Identify whether you are signed in to our website.
Test content on our website. For example, 50% of our users might see one piece of content, the other 50% a different piece of content.
Store information about your preferences. The website can then present you with information you will find more relevant and interesting.
To recognize you when you return to our website. We may show you relevant content, or provide functionality you used previously.
Cookies do not provide us with access to your computer or any information about you, other than that which you choose to share with us.

Controlling cookies
You can use your web browser's cookie settings to determine how our website uses cookies. If you do not want our website to store cookies on your computer or device, you should set your web browser to refuse cookies.
However, please note that doing this may affect how our website functions. Some pages and services may become unavailable to you.
Unless you have changed your browser to refuse cookies, our website will issue cookies when you visit it.

Controlling information about you
When you fill in a form or provide your details on our website, you will see one tick box allowing you to:

Opt-in to receive marketing communications from us by email.
If you have agreed that we can use your information for marketing purposes, you can change your mind easily, via one of these methods: send an email to hello@duckademy.com with the subject line "unsubscribe from newsletter" or click the unsubscribe link at the end of our promotional emails.
Transferring and processing data about you
We will never lease, distribute or sell your personal information to third parties unless we have your permission or EU law requires us to.
Any personal information we hold about you is stored and processed under our data protection policy, in line with EU laws.

Security
We will always hold your information securely.
To prevent unauthorized disclosure or access to your information, we have implemented strong physical and electronic security safeguards.
These precautions include:

Use of SSL encryption for sensitive data
Hardware stored in secured datacentres behind firewalls
All access to information restricted by password and/or secure key
Restrictions to what information can be accessed via any location
Whilst we take great care to ensure any confidential information remains protected we cannot guarantee the security of data sent over the Internet.
You are responsible for keeping your password and user details confidential. Nobody at Duckademy will ever ask you for your password, so please don't trust anybody asking you for it.
We also follow stringent procedures to ensure we work with all personal data in line with EU law.

Discussion comments
To allow visitors to ask and comment on our webpage we use a discussion system called Disqus.
To do so we embed code that Disqus provide and we do not control ourselves. Disqus anonymously tracks visitors to pages like we do. They also remember who you are if you log in to any Disqus service, so you can comment on any website using their tool.
Logging in to Disqus can be done in many ways, including via Facebook. If you log in via social network, Disqus will be able to link your activity to that network. In this way, your Disqus activity may be personally identifiable.
Disqus will know what pages you viewed on our site and what you wrote in your comments. Of course all comments you leave are also publicly visible on the Internet alongside your name, so we do not imagine this is a concern for many people.

Online payment
We use PayPal as payment providers to bill for our products online (to process credit cards and accept payment). They will have access to your personal and payment information. When paying by credit card, Duckademy does not ever have any access to your credit card details.
We share information with these companies only to the extent necessary for the purposes of processing payments you make via our website.

Links from our site
Our website may contain links to other websites.
Please note that we have no control of websites outside the www.duckademy.com domain. If you provide information to a website to which we link, we are not responsible for its protection and privacy.
Always be wary when submitting data to websites. Read the site's data protection and privacy policies fully.

Contact Us
We welcome your comments or questions concerning our Privacy policy. If you would like to contact Duckademy regarding this Privacy policy, please contact us by emailing us at privacy@duckademy.com.