Easy-to-follow Java programming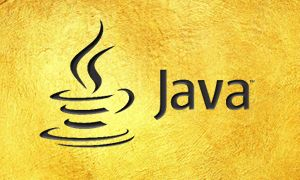 How to program in Java from the basics to the advanced
"Understanding Java made easy"
Taught by: Daniel Pasztuhov
Length: 12+ hours
Win this course
Play with us and take the complete Java course for free. Just answer one simple question. Go to the game
Do you want to learn Java easily?

Java is one of the most popular programming languages nowadays. If you are aiming to make a living from programming, choosing Java can be a great choice with a lot of well-paying jobs available.


In this course we start at the very basics (from zero) and go through lots of interesting exercises and analogies that will take you to an advanced level. By the end of the course you will have all the knowledge needed to move on and specialize in Java.


The course is easy to follow and all the things are well explained. Furthermore, to make your learning easier and more enjoyable throughout the course we will develop a nostalgic, text-based fighting fantasy game with monsters and heroes.
-------------------------
100% money back guarantee
You can't go wrong with buying this Java course. If for any reason you are not happy with it, we will give you your money back.


+

−

Recommended for

To anyone who wants to learn Java. Ideal for those who are new to programming, but it can be useful and enjoyable for people who want to switch to Java from a different programming language.

+

−

Prerequisites

Nothing special, basic fluency with computers. No prior programming knowledge needed, only a desire and curiosity to learn to program.

+

−

Technical requirements

+

−

Acquired skills

By the end of the course you will be able to build simple, but fully functional programs. You will also gain all the knowledge needed to specialize in Java and become a well-payed Java expert later on.