GlusterFS storage administration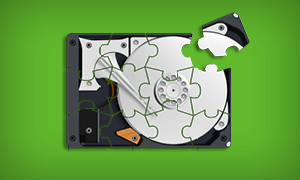 Create your own software-defined distributed storage spaces
"Every brick has a story to tell."
Taught by: Agoston Deim
Length: 9 hours
Extra Early bird with 50% off
Since this course starts only in January, enjoy an extra 20% off now in addition to our normal 30% Early bird discount.

You need an additional storage?

GlusterFS is a distributed filesystem which provides advanced storage spaces for companies.
With GlusterFS anyone can create a reliable software-defined storage system using only commodity hardware. This filesystem is not only reliable but highly available and able to provide geo-redundancy as well. Of course, high-end hardware configurations provide higher performance but every feature is available without any special hardware configuration.
This training will cover GlusterFS architecture planning, installation, brick management, volume management and Geo-Replication, as well as troubleshooting.
Join our course and learn how to increase your storage speed and availability with GlusterFS.

------------------------------
Live instructor-led course
It will be a live course so you will work together simultaneously with the trainer and the other students and will have the possibility to ask your questions. More about live classes


+

−

Recommended for

System administrators, storage administrators

+

−

Prerequisites

Networking basics and intermediate knowledge of the Linux command line and operating system

+

−

Technical requirements

8GB RAM, 30GB disk storage, 64 bit Intel or AMD CPU with hardware assisted

+

−

Acquired skills

Completing the training the attendees will be able to setup and maintain a highly available, reliable storage to provide enterprise storage features for the company.